(incl. of all taxes)

Regular price

MRP: ₹ 1,050

Sale price

MRP:

₹ 1,050

Regular price

Unit Selling Price: ₹16.41/g
Delivery available in Delhi/NCR & Mumbai region only.
For bulk orders please contact us at 0120-4032223, between 10.30 am to 5.30 pm from Monday to Saturday or email us at laderach@dsgroup.com
Product description

This creamy white chocolate tablet is characterised by its ivory colour and delicate aromas of milk, cream, and vanilla. The high proportion of top-quality Swiss milk and creamy cocoa butter harmonise together to create a subtle sweetness. This pure Laderach Tablet white chocolate bar has a soft, velvety mouth feel, a well-rounded note of vanilla, and a hint of caramel in the finish. 
Ingredient information

SUGAR, COCOA BUTTER, MILK SOLIDS, NATURAL FLAVOUR AND NATURAL FLAVOURING SUBSTANCES, EMULSIFIER (INS 322)
Nutritional information

Servings Per package: 2 servings

Serving Size: 32g

per 100g
%RDA per Serving*
Energy
560(Kcal)
9
Protein
6.7(g)
Carbohydrate
49.4(g)
Total Sugars
49(g)
Added Sugars
39(g)
25
Total Fat
41.6(g)
19.9
Saturated Fat
25.2(g)
36.7
Trans Fat
0.2(g)
3.2
Cholestrol
20.5(mg)
Sodium
83.7(mg)
1.3

#Approximate Values


*Note - Percentage (%) contribution to Recommended Dietary Allowance (RDA) calculated on the basis for 2000kcal energy requirement of average adult per day
Additional information

ALLERGEN INFORMATION: CONTAINS MILK. MANUFACTURED IN A FACILITY THAT PROCESSES OTHER FOODS WHICH MAY CONTAINS TRACES OF EGG, NUT AND CEREALS CONTAINING GLUTEN . STORE IN A COOL AND DRY PLACE IMPORTED BY : DHARAMPAL SATYAPAL FOODS LIMITED 4828/24, Plot No.-2, G/F Basement, Ward No. XI, Daryaganj, Central, Delhi-110002 MANUFACTURED BY : Laderach (Schweiz) AG, Bleiche 14, 8755 Ennenda, Switzerland
SHELF LIFE:120 days from manufacturing date
COUNTRY OF ORIGIN: Switzerland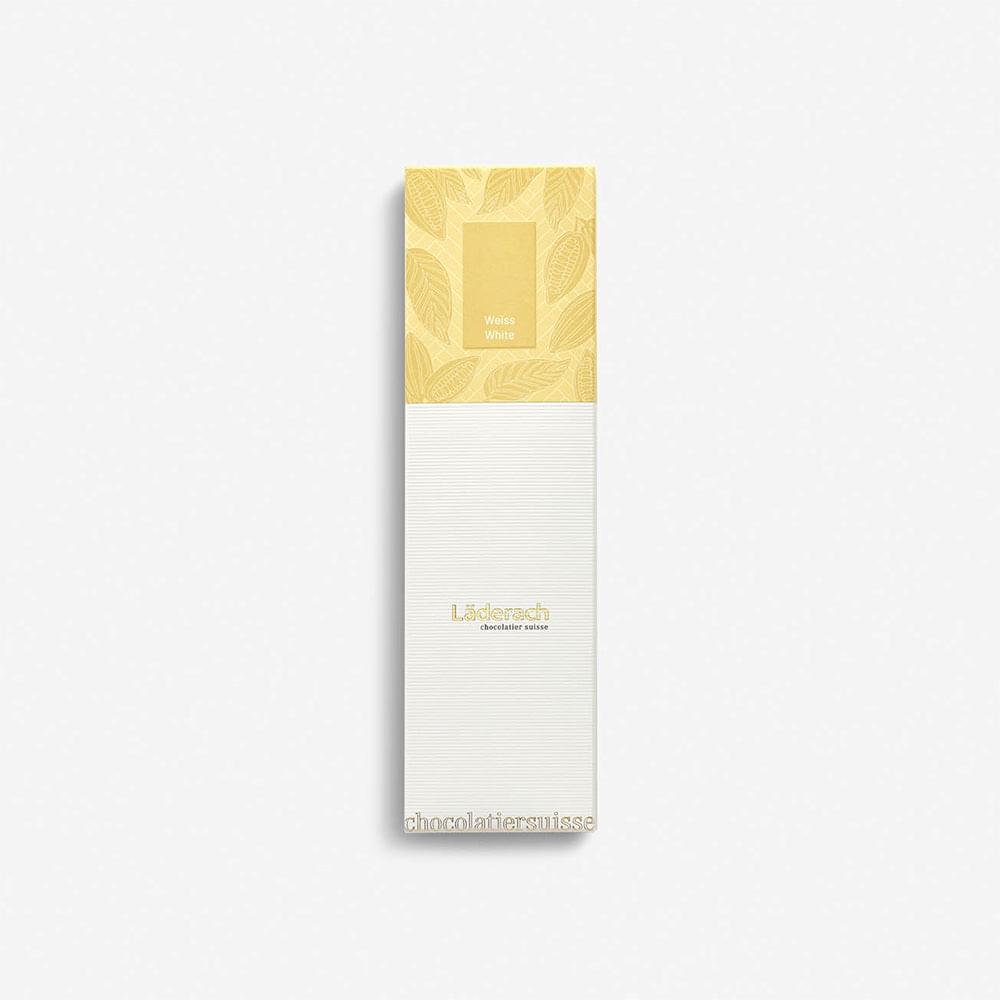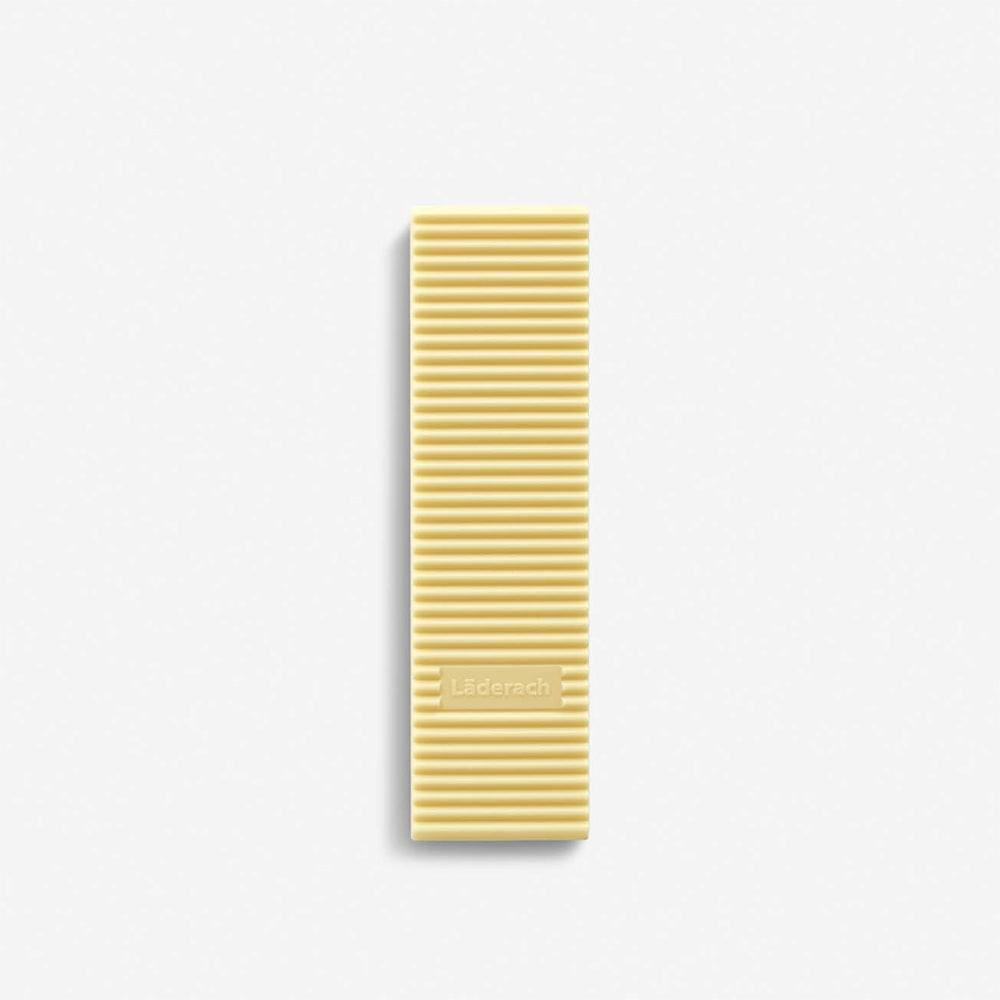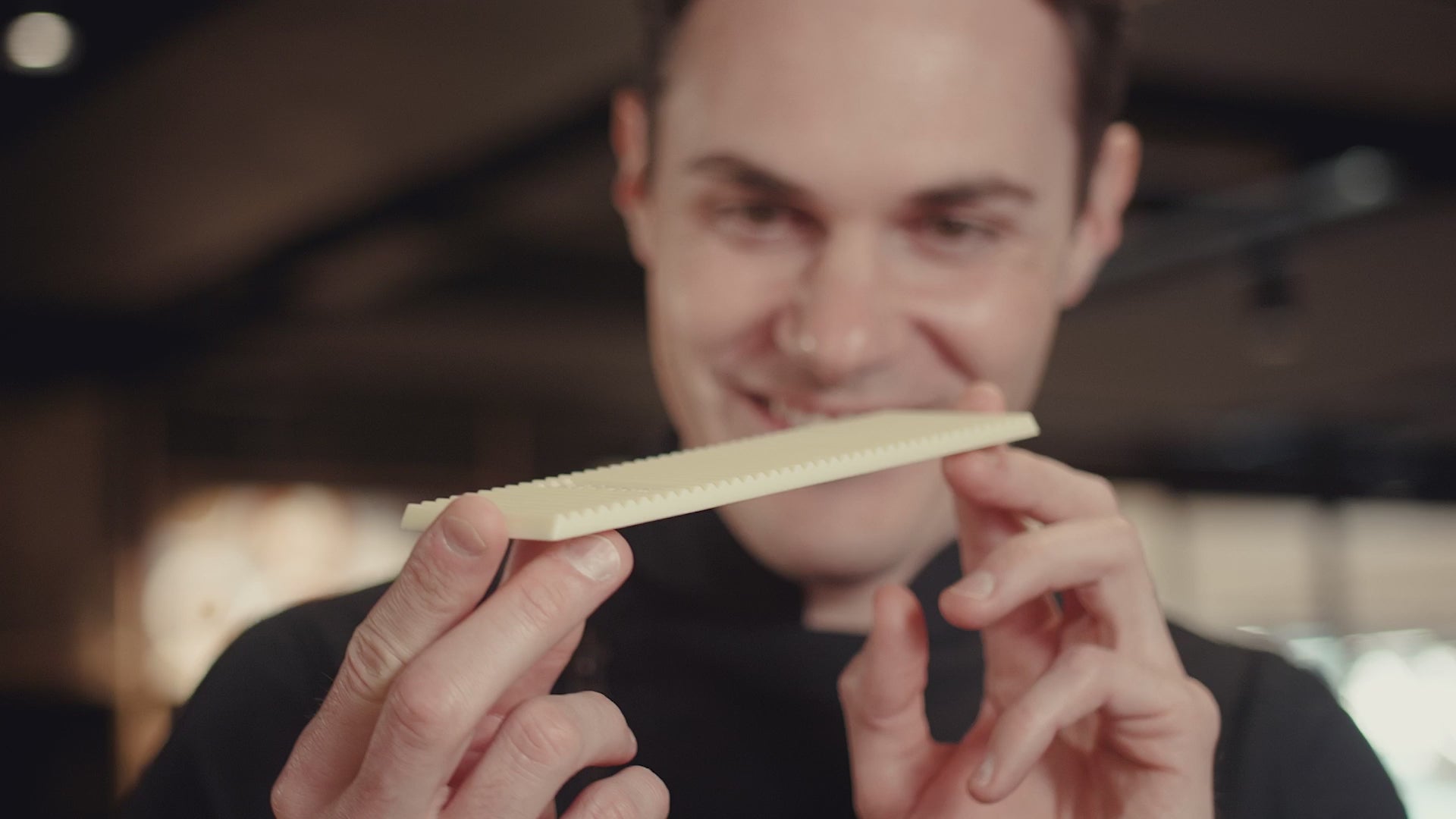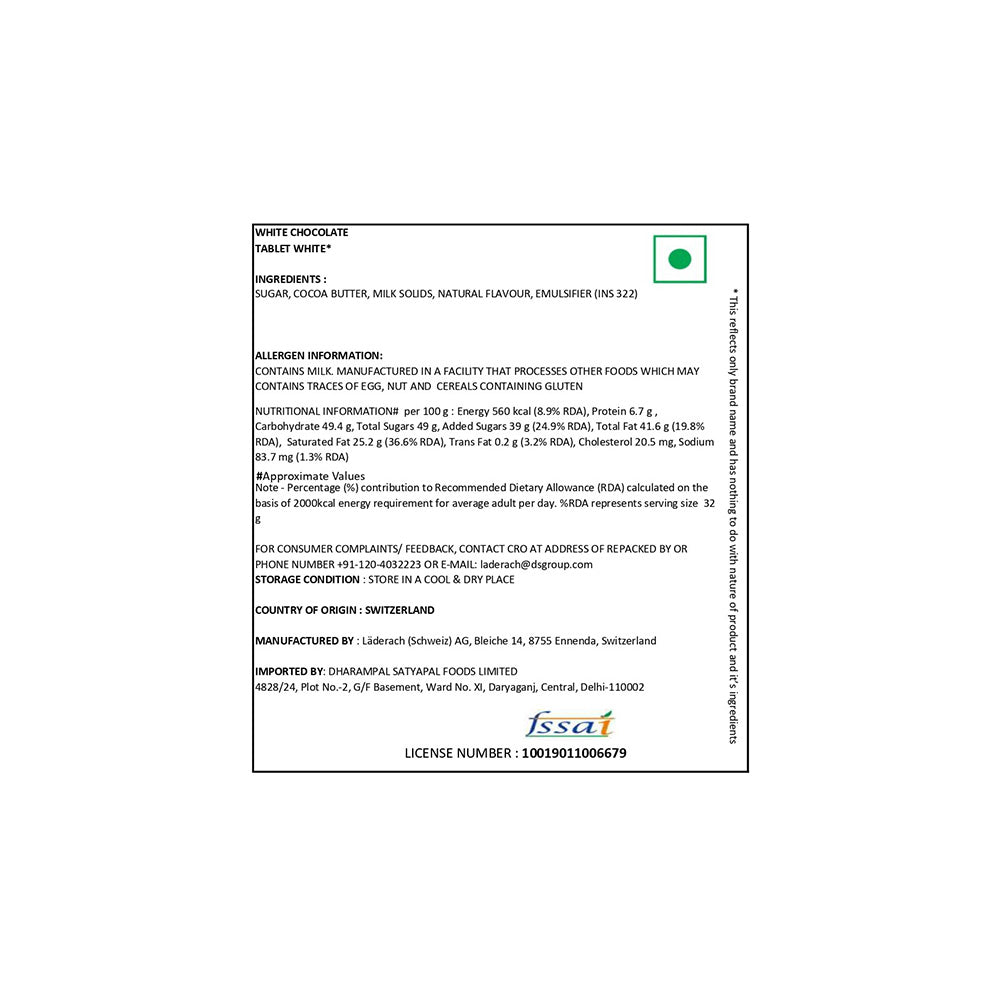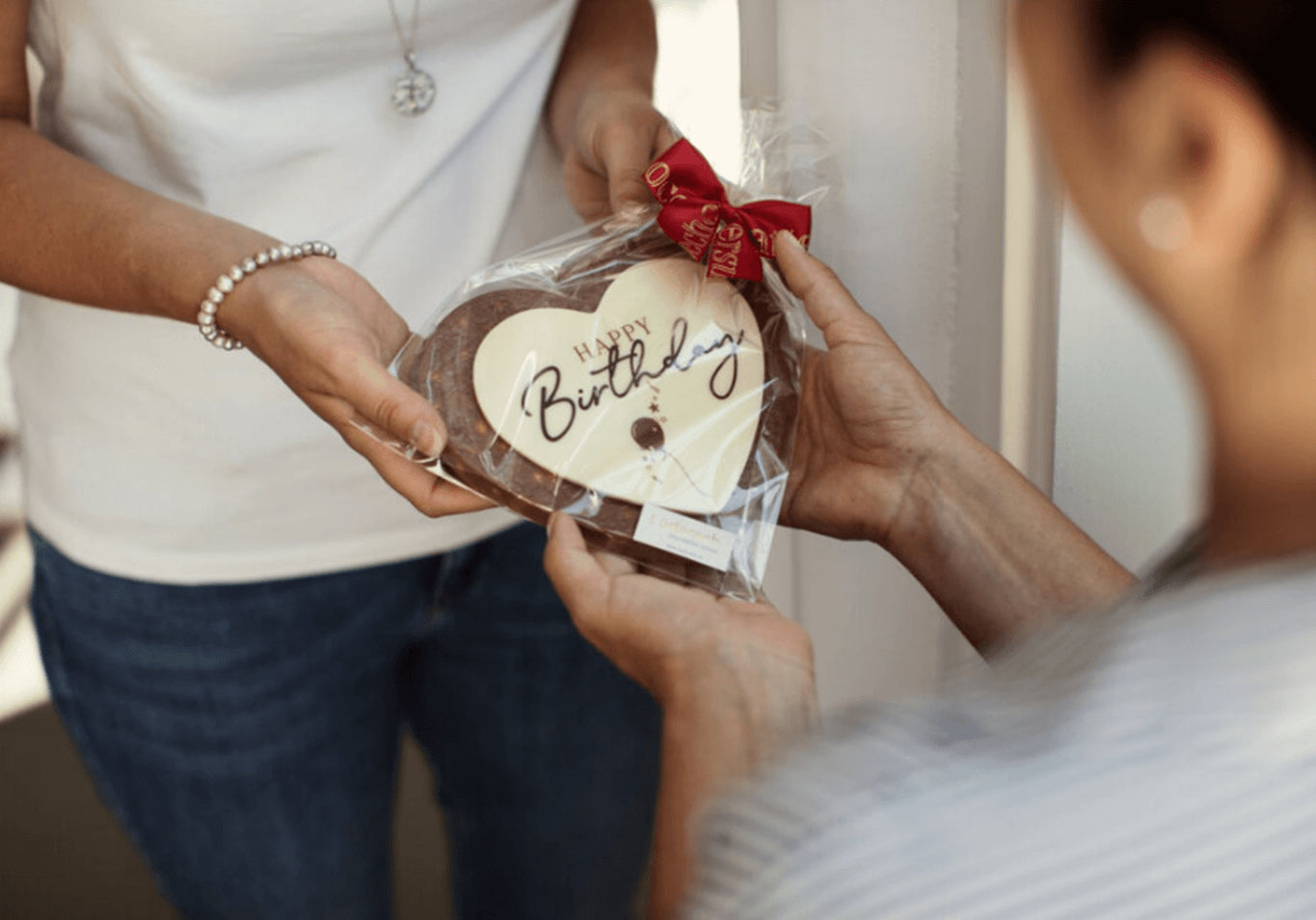 Make it a gift and surprise your loved ones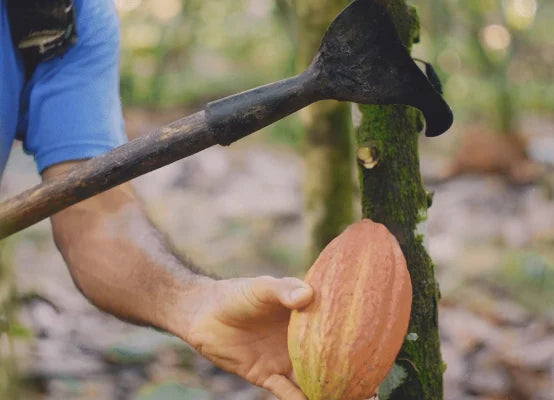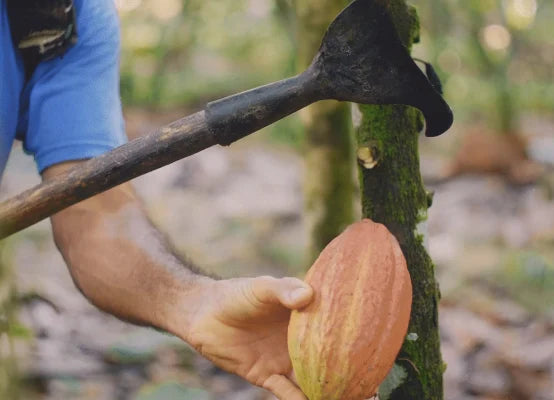 A multisensory delight
A gourmet's guide to chocolate tasting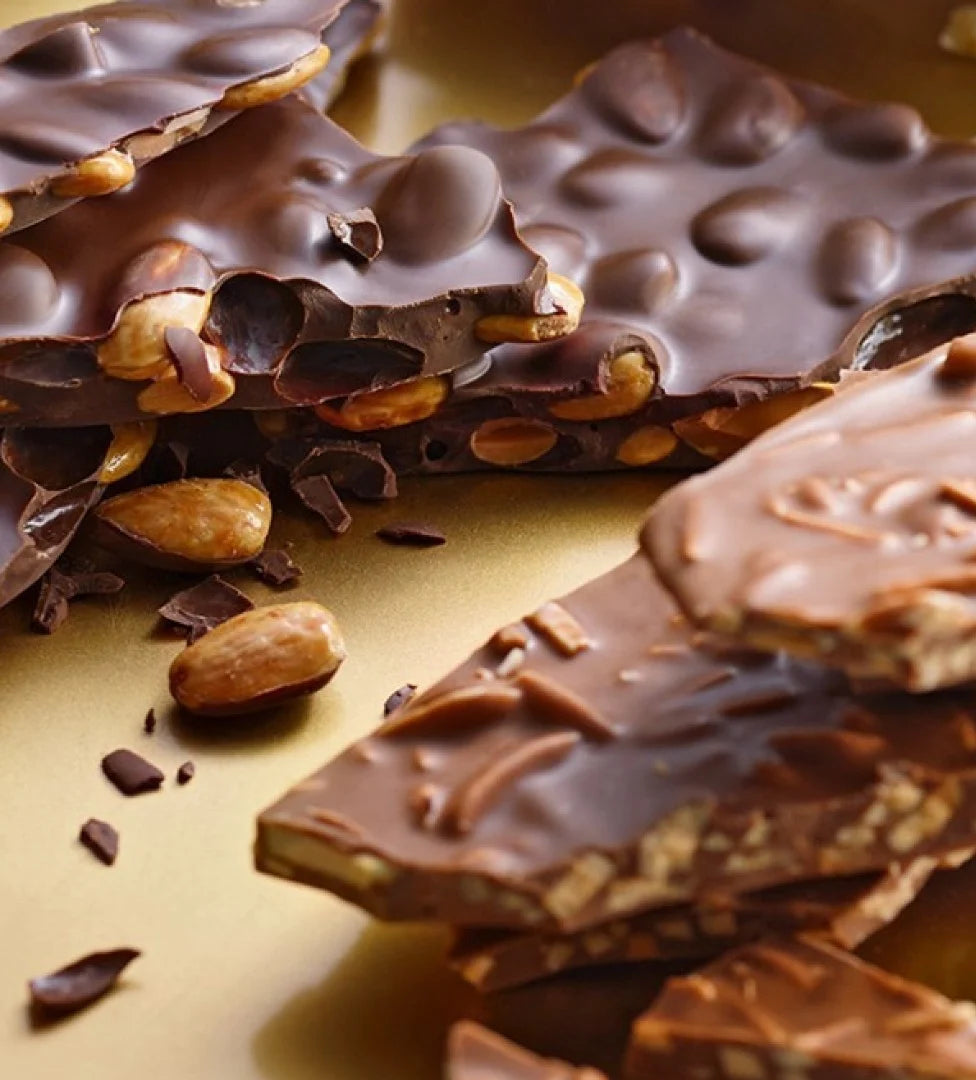 Experience the texture
High-quality chocolate has a satin, velvety texture. The ideal temperature for enjoyment is 18 degrees Celsius.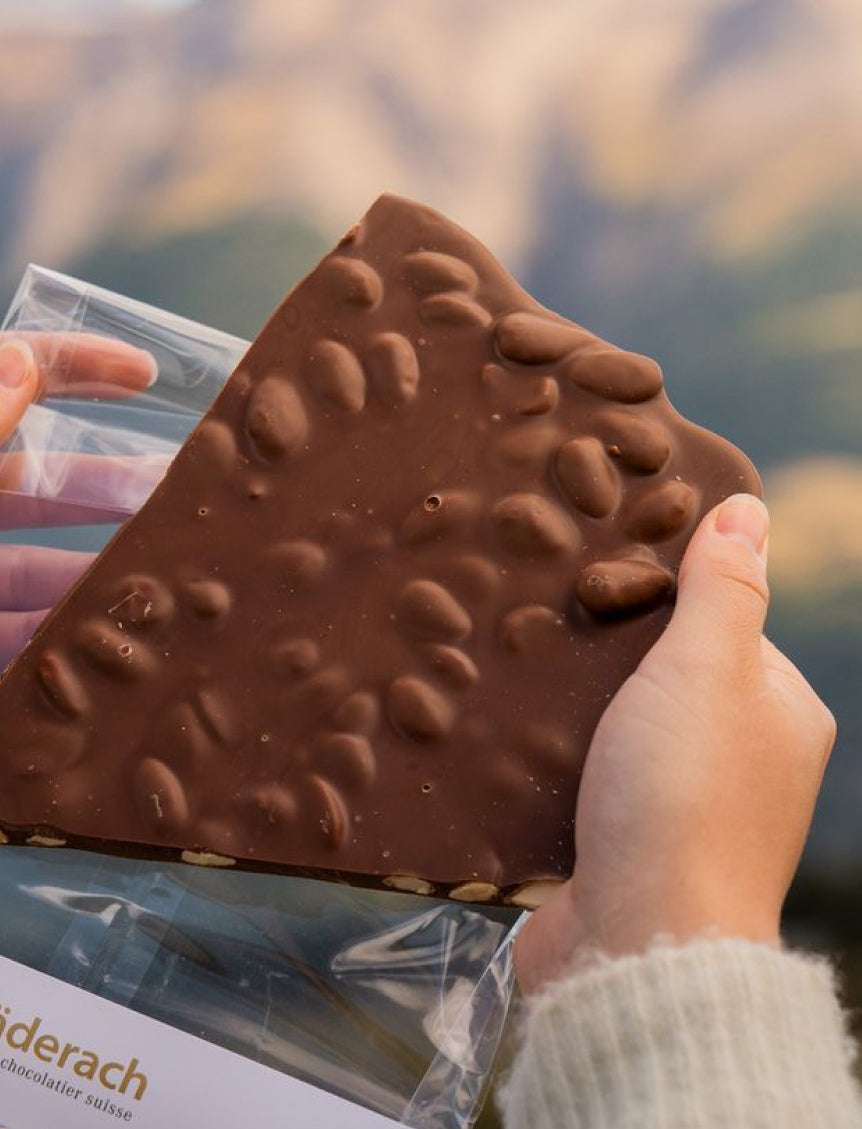 Smell the aromas
High-quality chocolate has a satin, velvety texture. The ideal temperature for enjoyment is 18 degrees Celsius.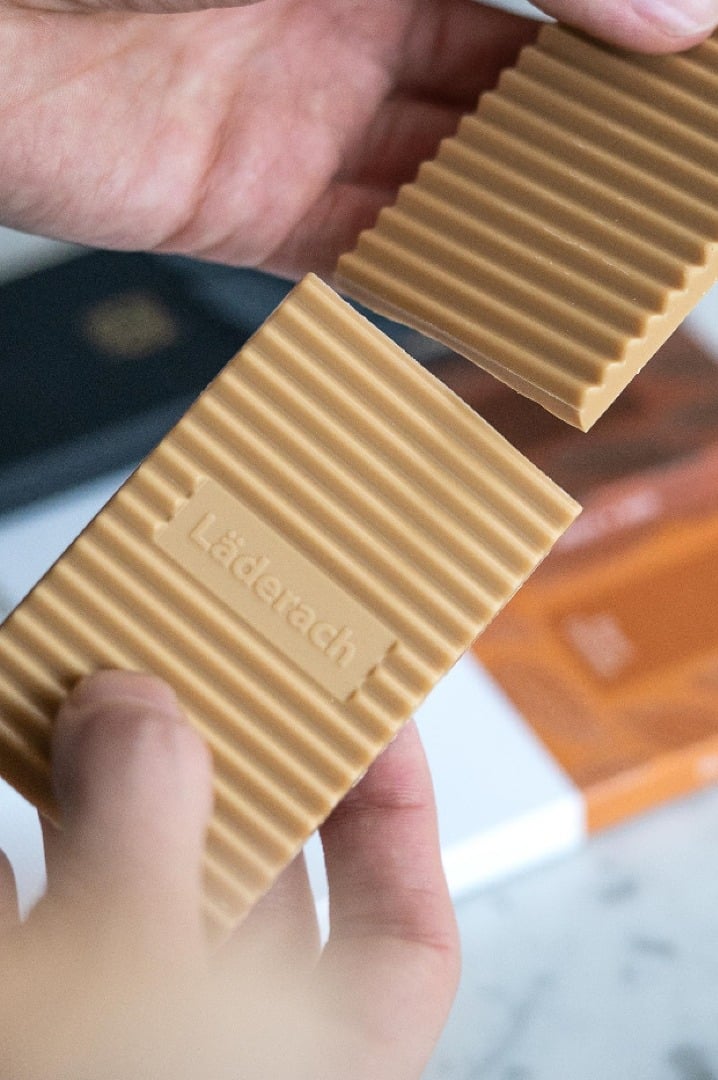 Hear the freshness
Perfectly tempered chocolate breaks with a clearly audible crack. Milk chocolate sounds a little quieter. Try it
Taste the quality
Let a piece melt in your mouth. This is the best way to unfold all the complex aromas and flavors.